If your centre is operating during the COVID closure period, do remember to make full use of Cheqdin's capabilities to enable safer working practices, bring down your team's admin workload and manage your centre remotely, if required.
Shift Registrations Online
If you are accepting new children during this period, ensure your online registrations are up and running. As the entire registration and consent forms come as a readymade template, you won't have to go through the trouble of creating the forms from scratch.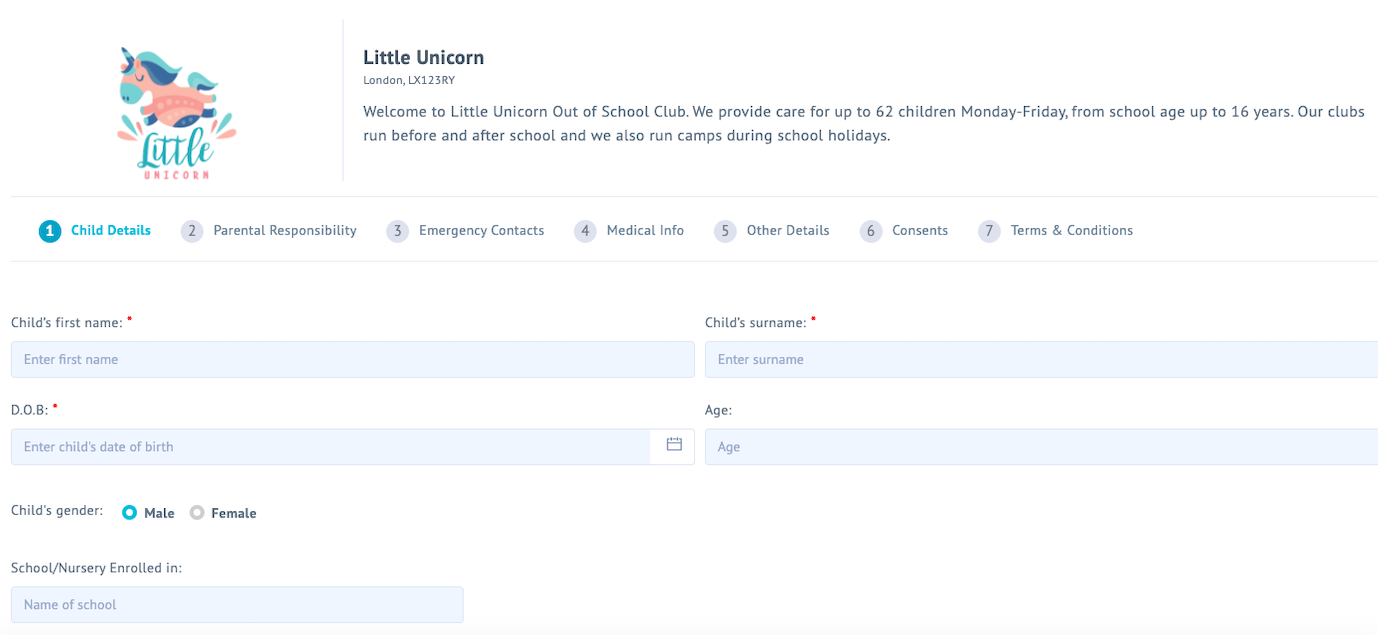 You can make any necessary edits, update the T&Cs and share the link immediately with parents via email, text message or social media. Parents can access the forms from their phones or mobile devices and sign them digitally without having to print off the forms and scan them again.
Encourage parents to share supporting documents via Registration Messenger
Registration messenger is a more secure alternative than emails for parents to share their ID proof or other supporting documents with you.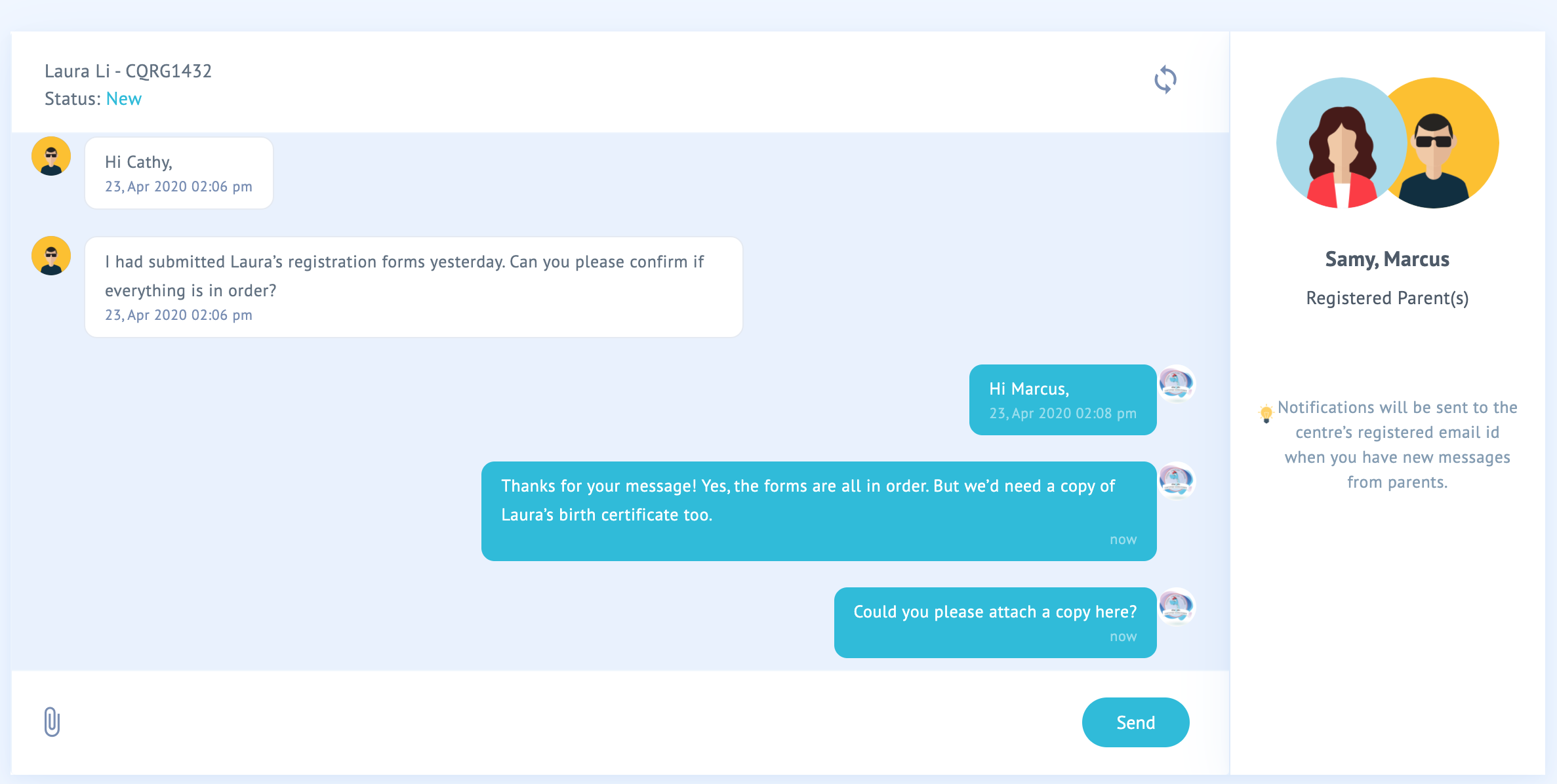 It will also be more convenient for your centre to keep track of all related correspondence from your Registration Dashboard. You can access conversation threads directly from a built-in messenger shortcut next to each child's name.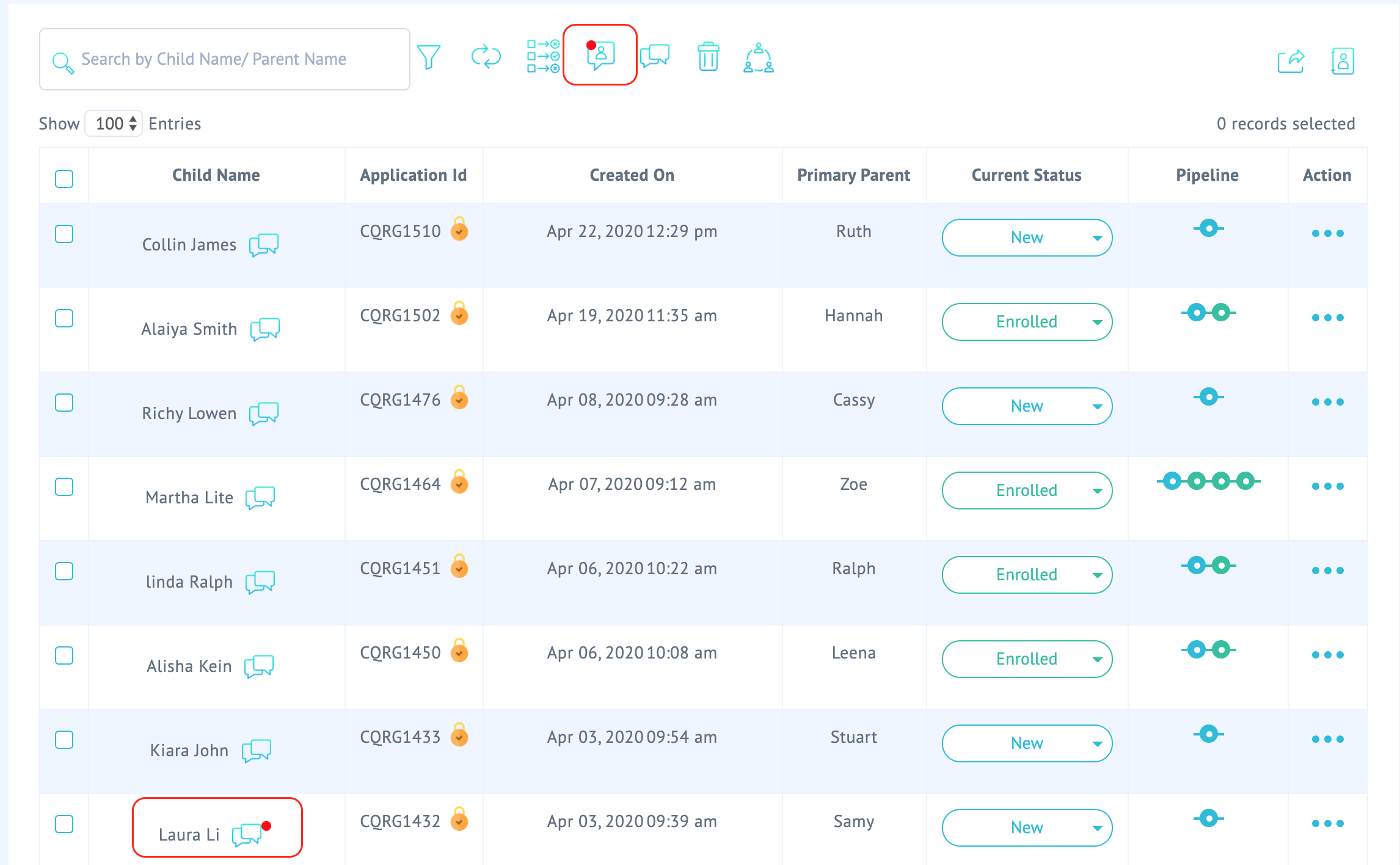 Take bookings online
If you are currently using more than one channel to record and plan the bookings for each day, consider routing all bookings online. Having all bookings automatically updated in your occupancy calendar can save admin time and make it easier for you to accurately assess staff requirements.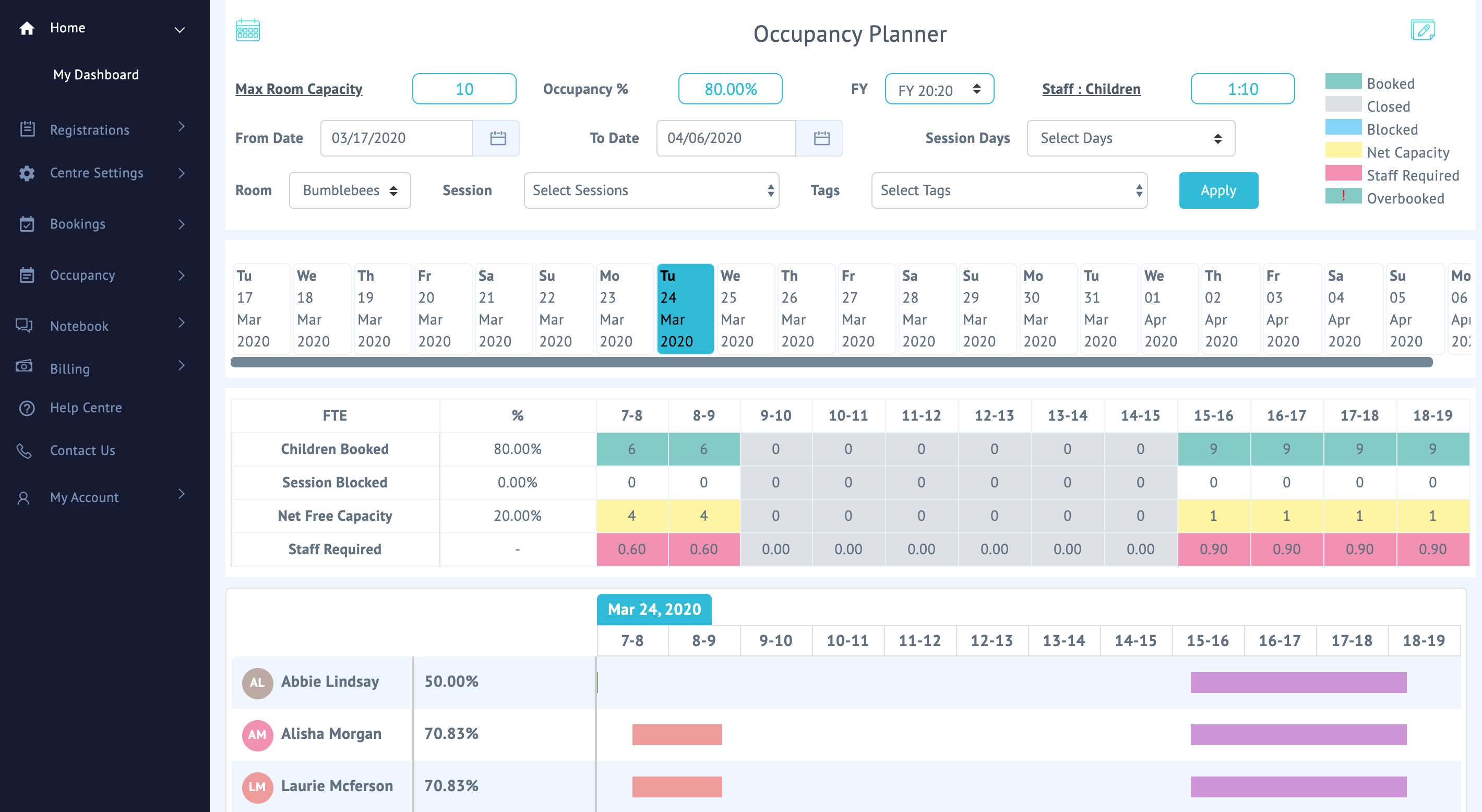 As there is still a lot of uncertainty regarding the relaxation in staff: children ratios, you can cut down or increase the number of available places for each day based on staff availability and the latest guidelines.
All approved bookings will be automatically synced with your daily sign-in sheets
Make sure your team are using the bulk sign-in feature to do the daily sign-in/outs rather than the parent sign-in on your Cheqdin app.
Online Incident/accident Report
Consider replacing paper reports with online incident/accident reports.

Notebook App
Don't forget to make full use of the Notebook App to send updates to parents and get ahold of emergency contacts quickly.
Was this article helpful?
That's Great!
Thank you for your feedback
Sorry! We couldn't be helpful
Thank you for your feedback
Feedback sent
We appreciate your effort and will try to fix the article