CheqForm – is a customisable registration form with a 'custom link' for each centre. You can add or delete fields in the template, add your logo and generate the custom link to your forms.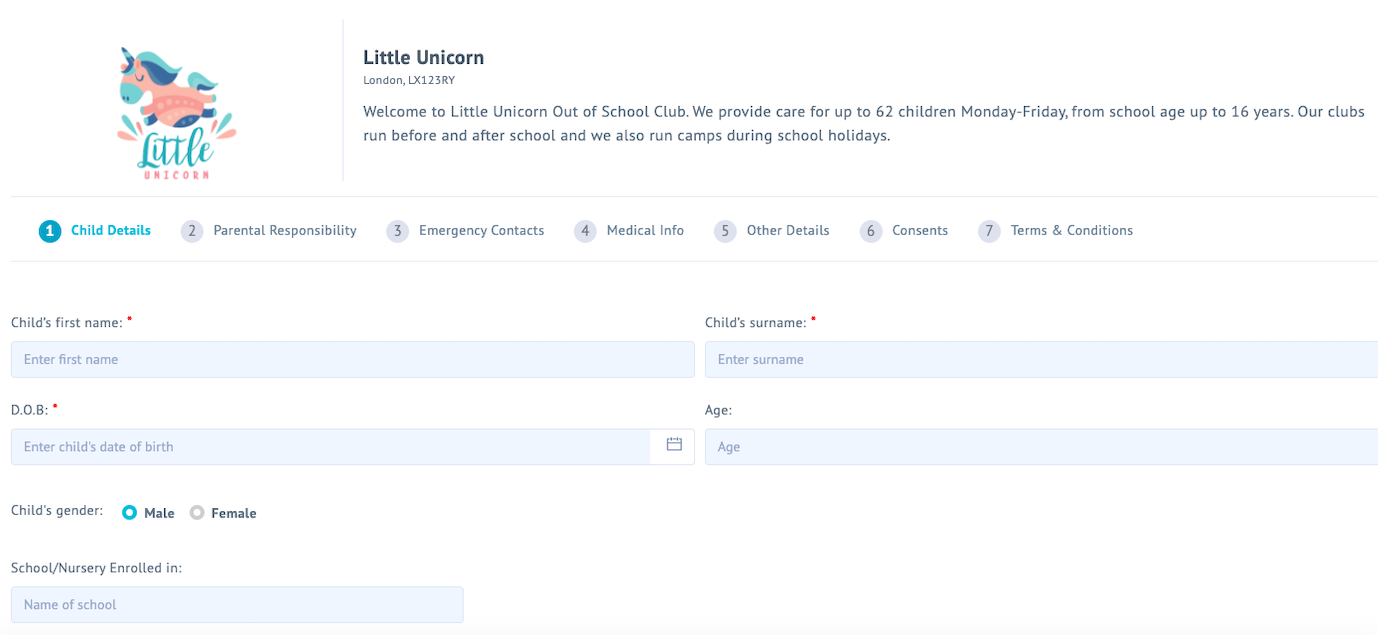 A 'register now' button for your website
Once you generate your link, you have the option to create a registration button and route your customers directly through your site.  All you need to do is follow the simple instructions you'll find next to your form and add the link to your website as a 'Register Now' or 'Register Online' button (or however you choose to call it).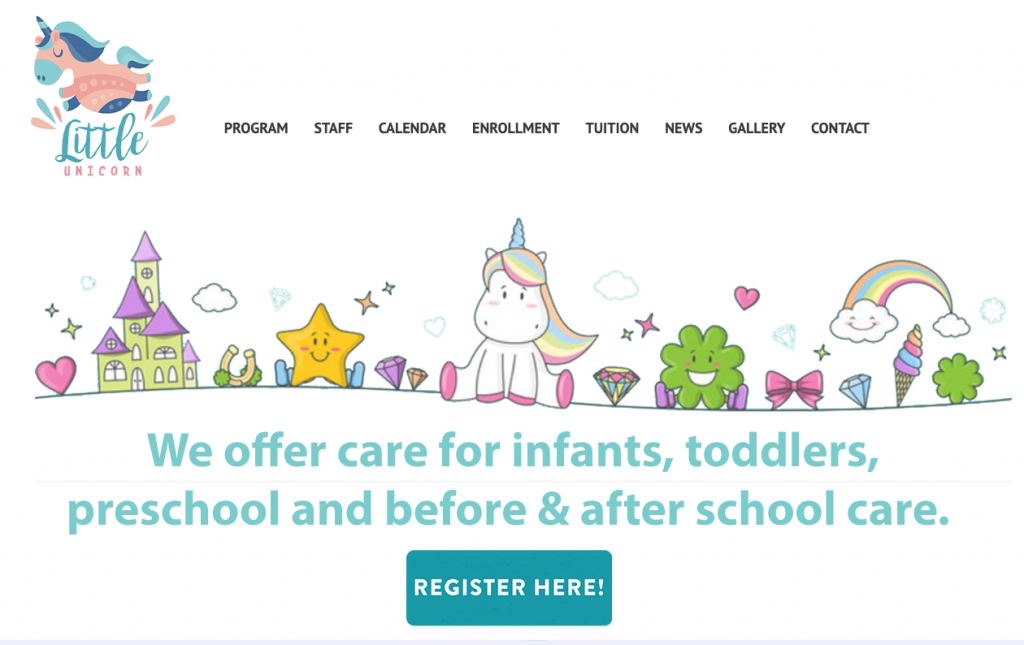 Don't have a website? No problem.
Now, what do you do if you do not have a website? Our unique system will still let you collect your registrations online. Just sign in to your Cheqdin account, copy the link, pin it to your social media accounts or share it with your customers by text message or email. Here's an example of what your link will look like if you pin it on your Facebook account.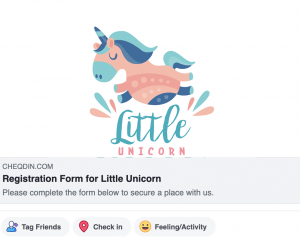 A dashboard to manage your registration pipeline
The beauty of our online registrations is it's not all about the cool forms alone. Besides creating your own forms and sharing them on multiple platforms, you can also keep track of all the applications from an easy-to-use dashboard.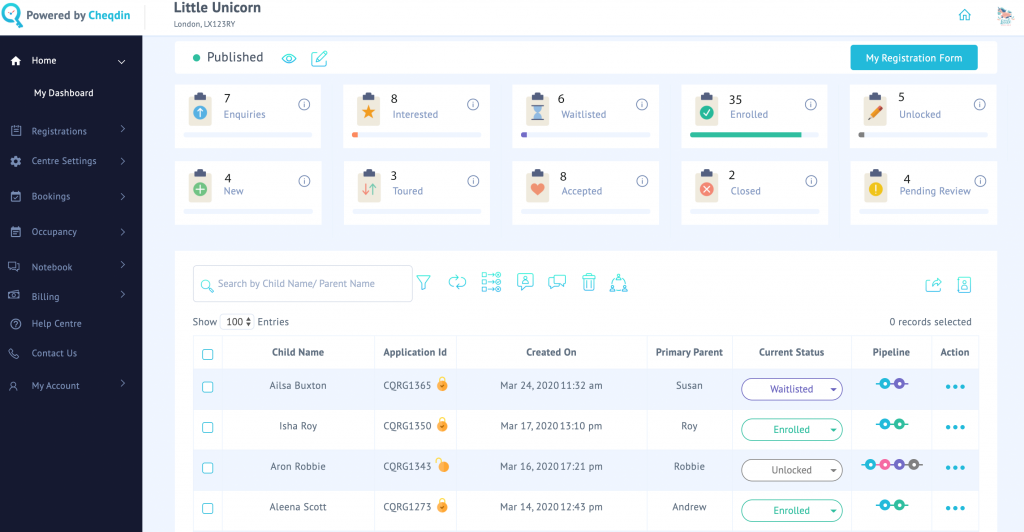 You can segregate your leads into enquiries, toured, wait-listed or enrolled categories, and click each child's name and drill down deeper for more details. That's not all. You can even chat with parents from an in-built messenger on the dashboard and get them to attach any supporting documents securely.
Auto-sync to cut down data entry
Our auto-sync function has been designed to save you the trouble of extracting each child's details and typing them manually into your children's register. The sync feature will automatically fetch the relevant information from each approved form and sync them into your register (and from there to your sign-in sheets). Sounds great right?
Now, wondering what to do with the big stack of paper registration forms you collected from all the existing children at your setting? We have got that bit sorted for you too.
Simply use our 'bulk upload' feature and enter the basic registration details of all the children into your Cheqdin children's register. Our system will then automatically generate new online registration forms for each child you entered in the register. And our auto-sync feature will get to work again, and fill in the data you entered in your register.
As you will still need more registration details and consent to be filled in by parents, you can use the 'unlock function' on the form, and we will trigger an email to each parent, asking them to complete and submit the forms. And, we'll notify you every time you receive a new submission.